The studio is an open, inspiring and multifunctional space of:
• 70 m2
• 3.5 m height
• 7 m window front
With various possibilities of use:
• Trainings
• Workshops
• Coaching
• Presentations
• Meetings
Located on the Koningsstraat, a quiet street in the City Center, a five minute walk from Amsterdam Central Station. The subway exit is in front.
The space has:
• A work table
• A table of 2×3 m and 1 m high, with stools around it, for workshops or more active work
• A bureau for individual work
• A round table
• A corner with an armchair and two seats for coaching or relaxed conversations
• A kitchenette with free coffee and tea
• Free wifi
The layout and use of the tables in the space can be varied according to the needs of the group or the client.
The possibility of including a breakfast and / or lunch catering is an extra in our customer service.
PRICES:
€30 hour
€110 half day
€210 day
€750 week
€2400 month
CONTACT:
For more information and reservations:
studiorent@studiopepacanel.com
+31 623142713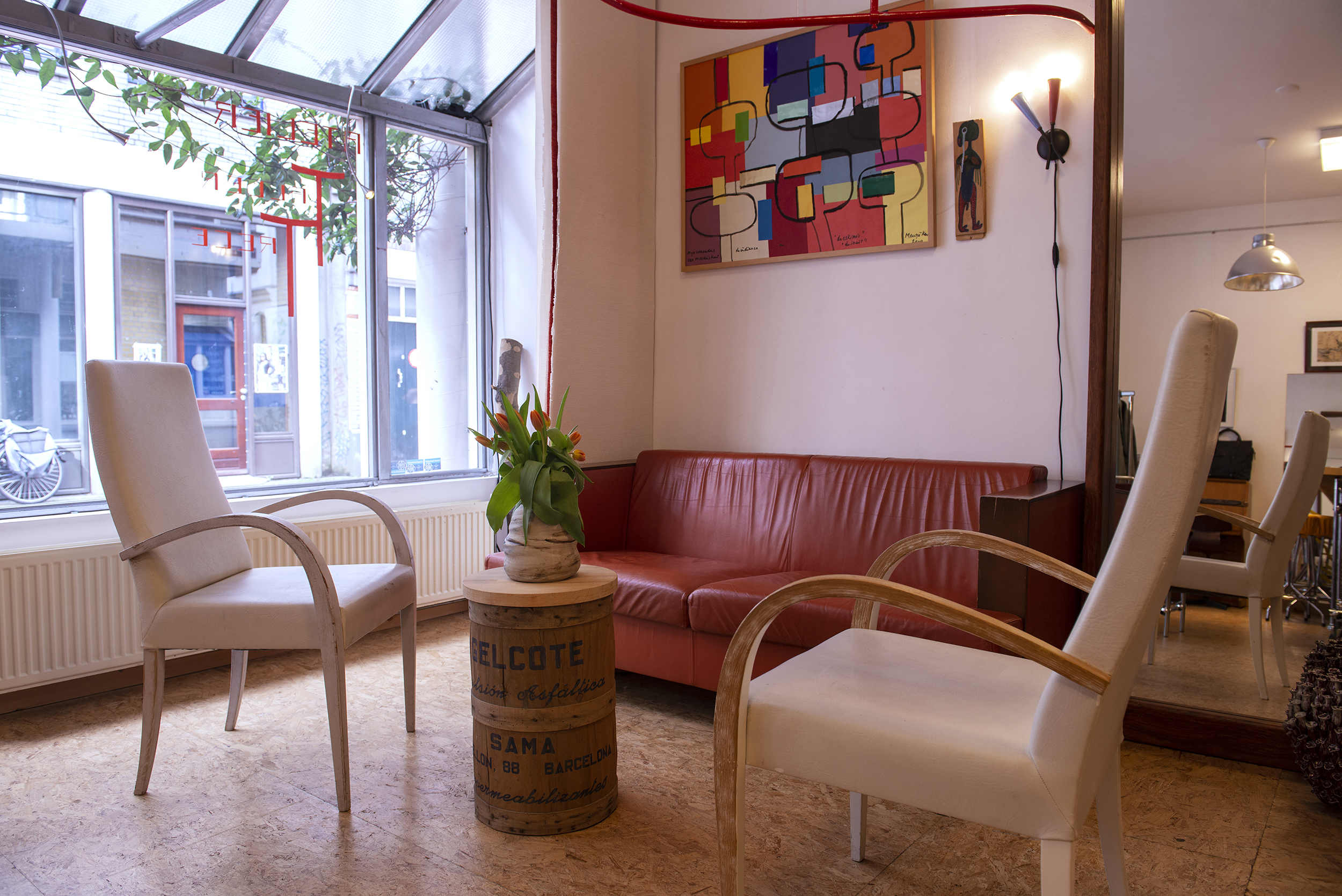 SITTING CORNER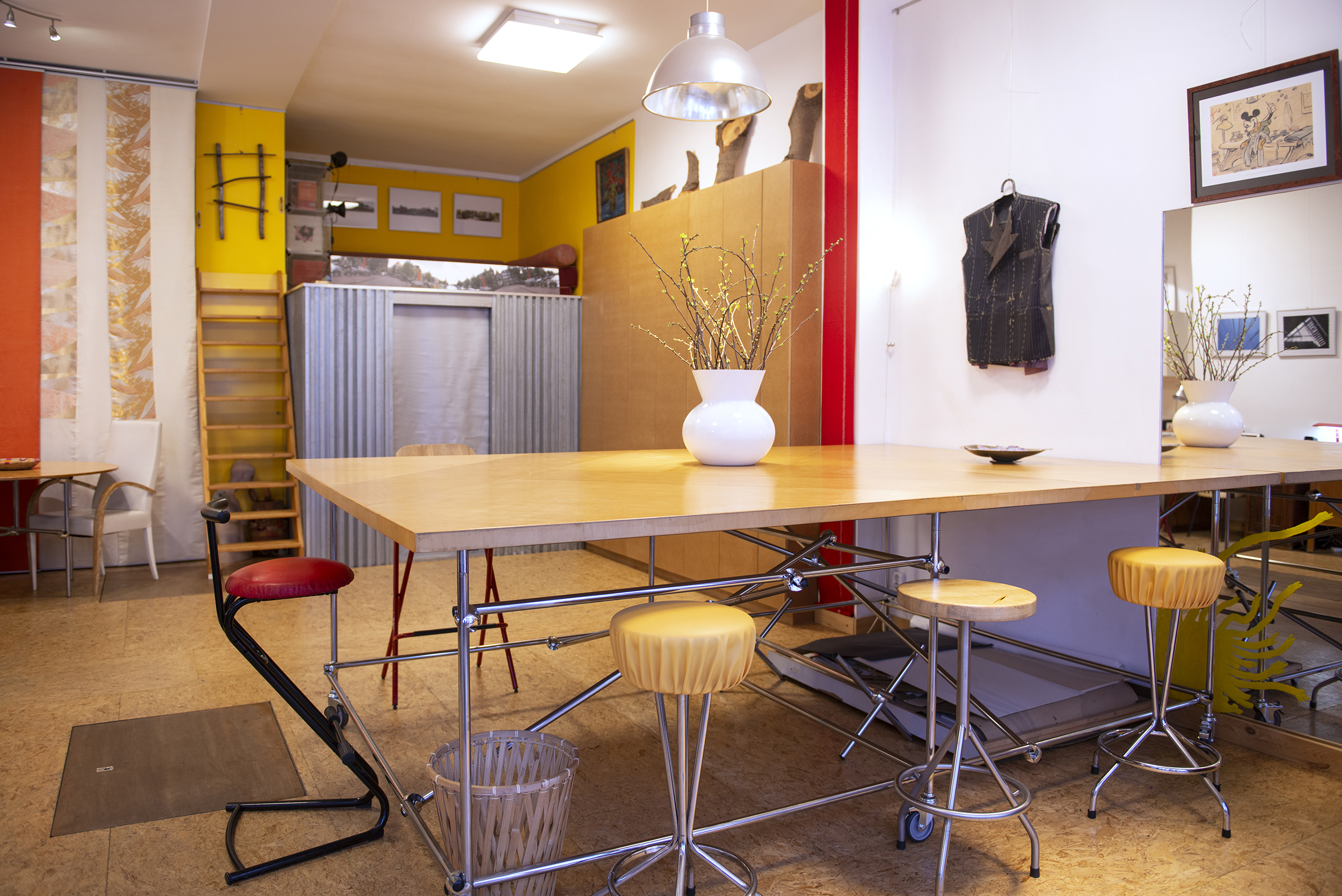 WORKSHOP TABLE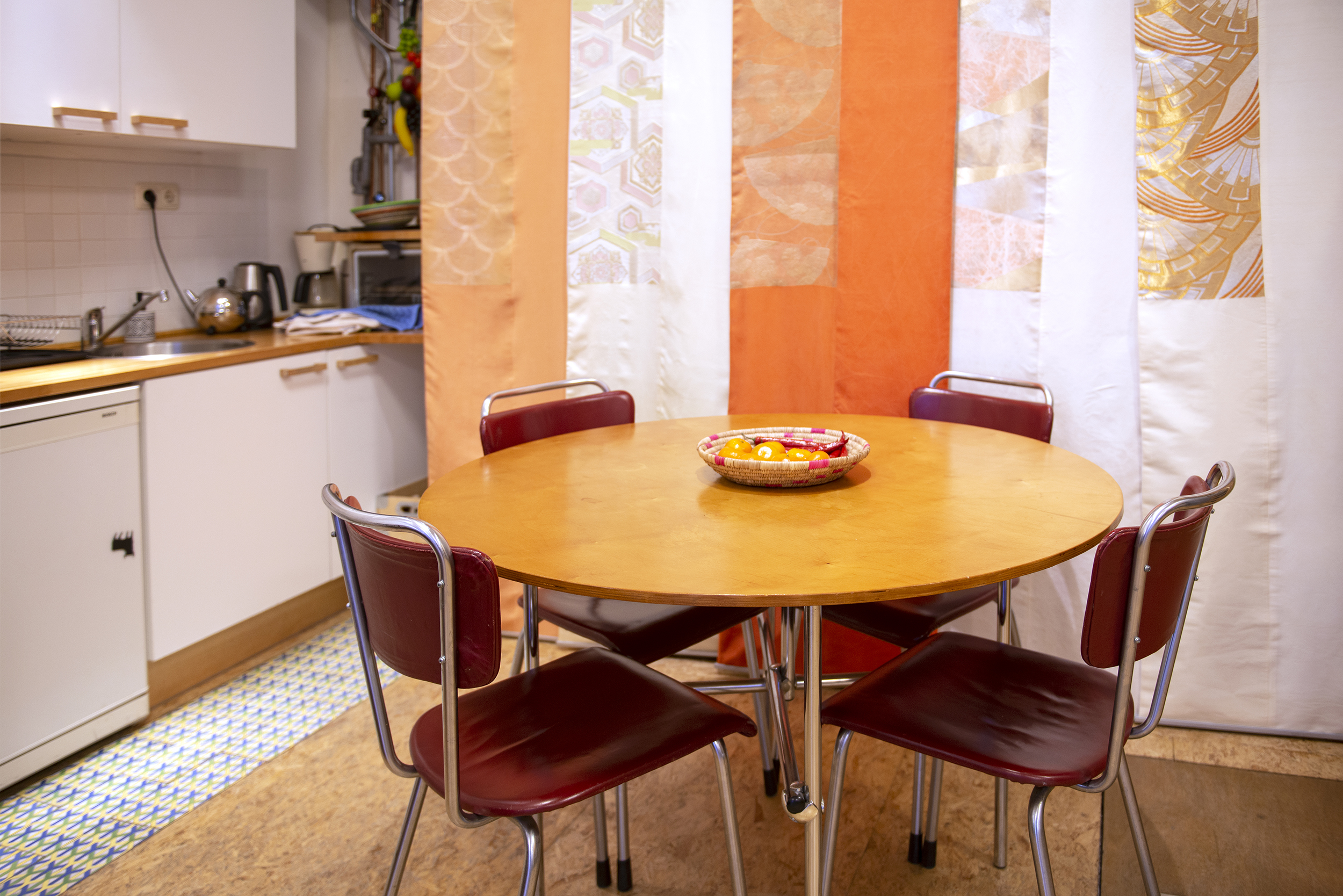 KITCHENETTE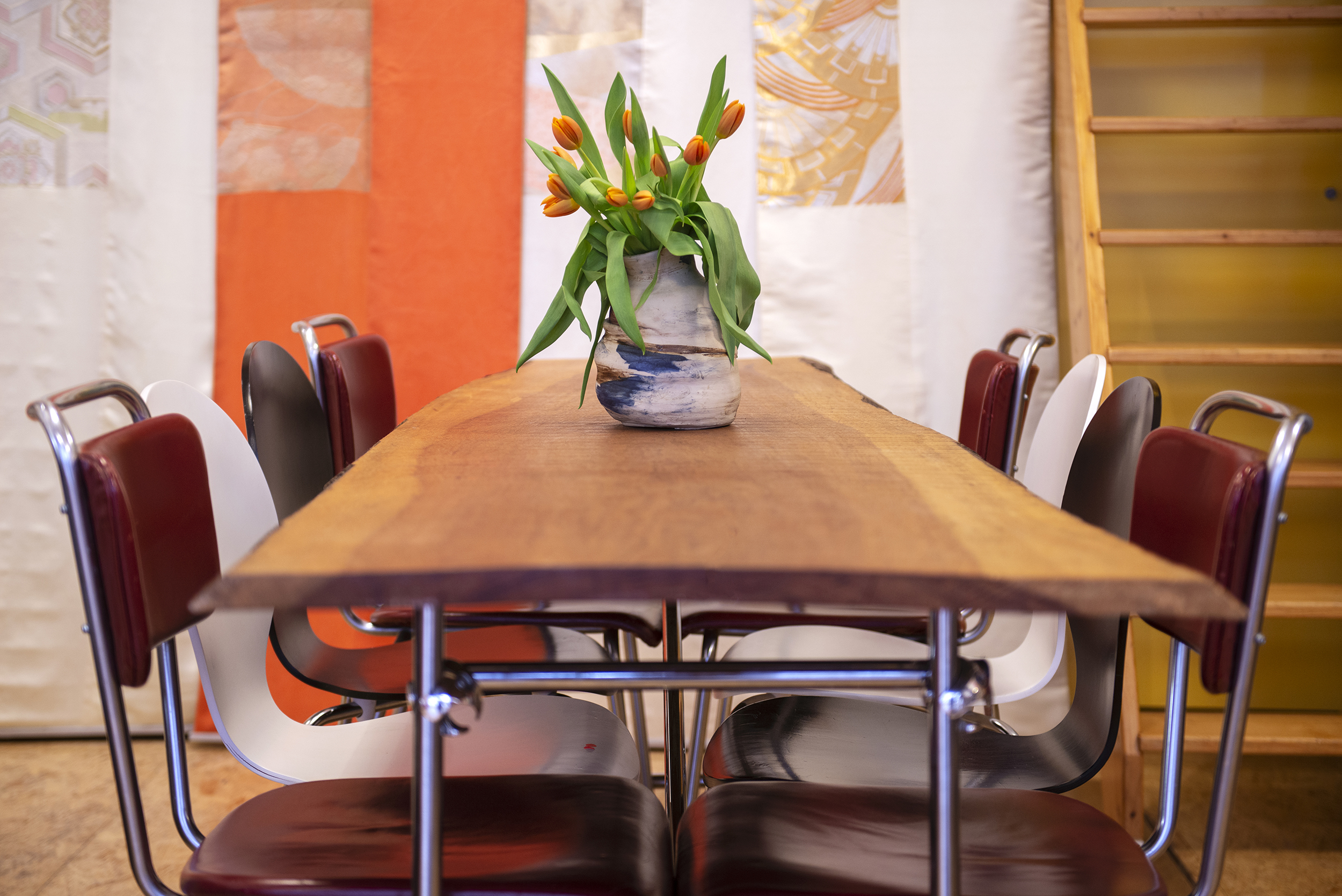 WORK TABLE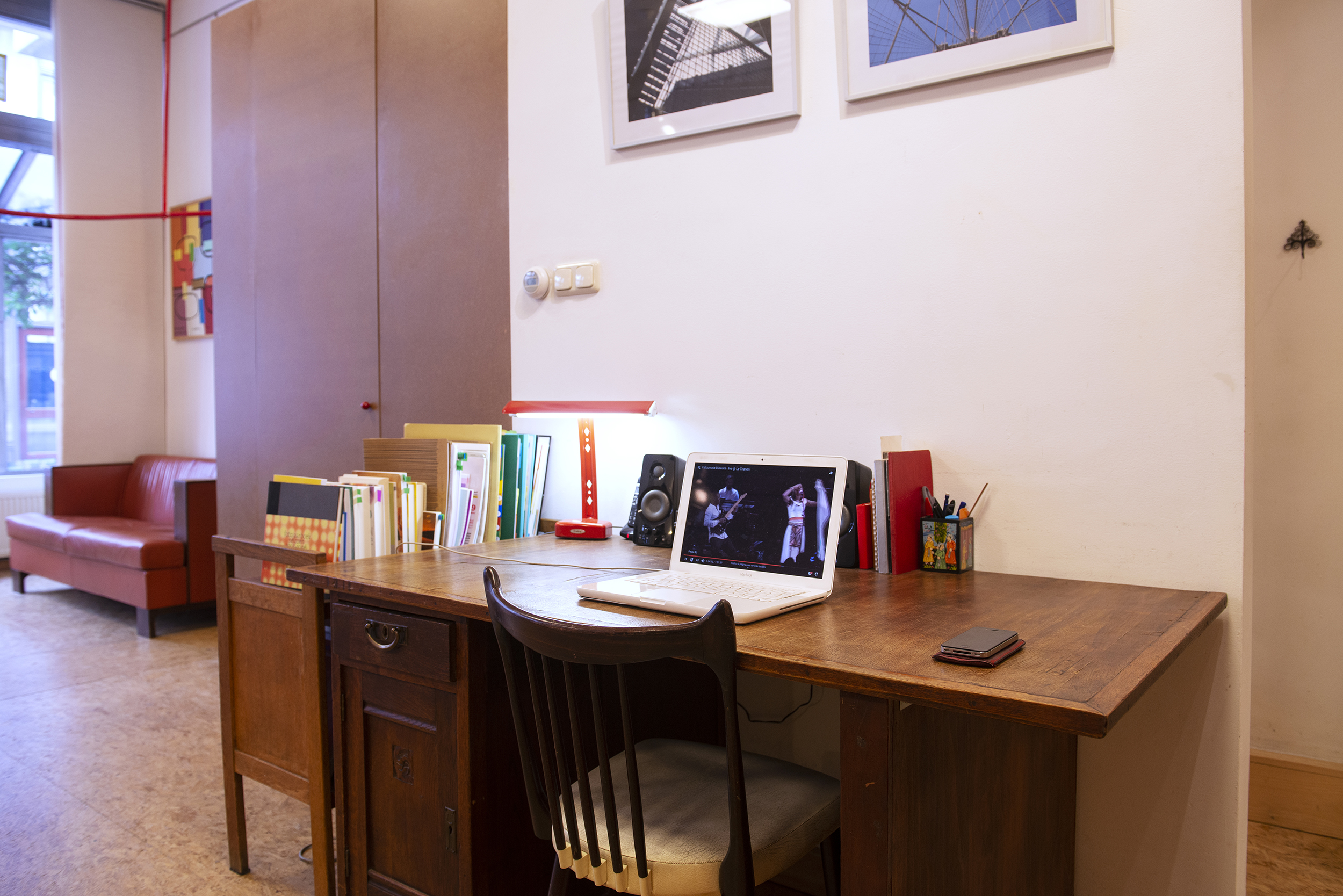 BUREAU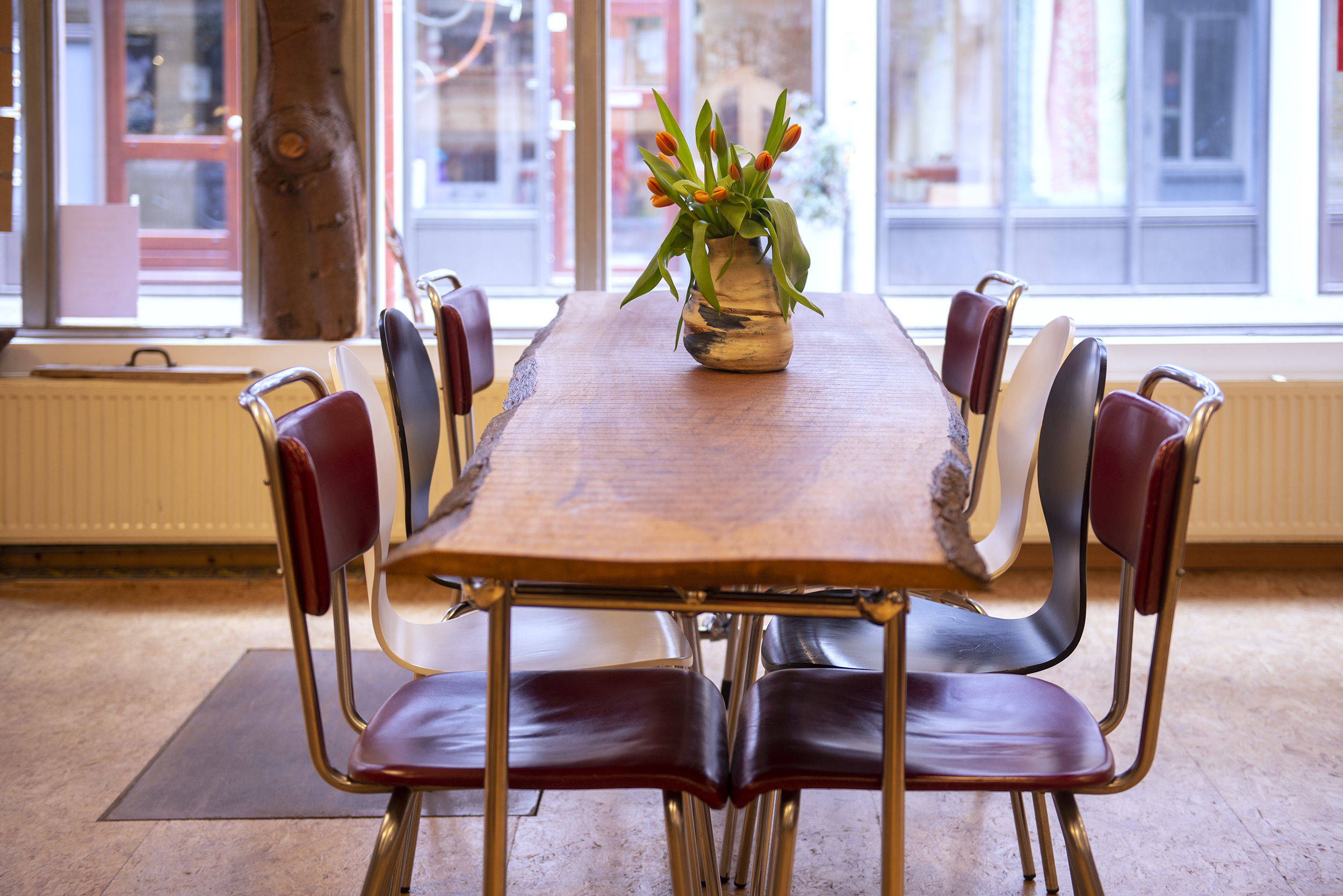 WORK TABLE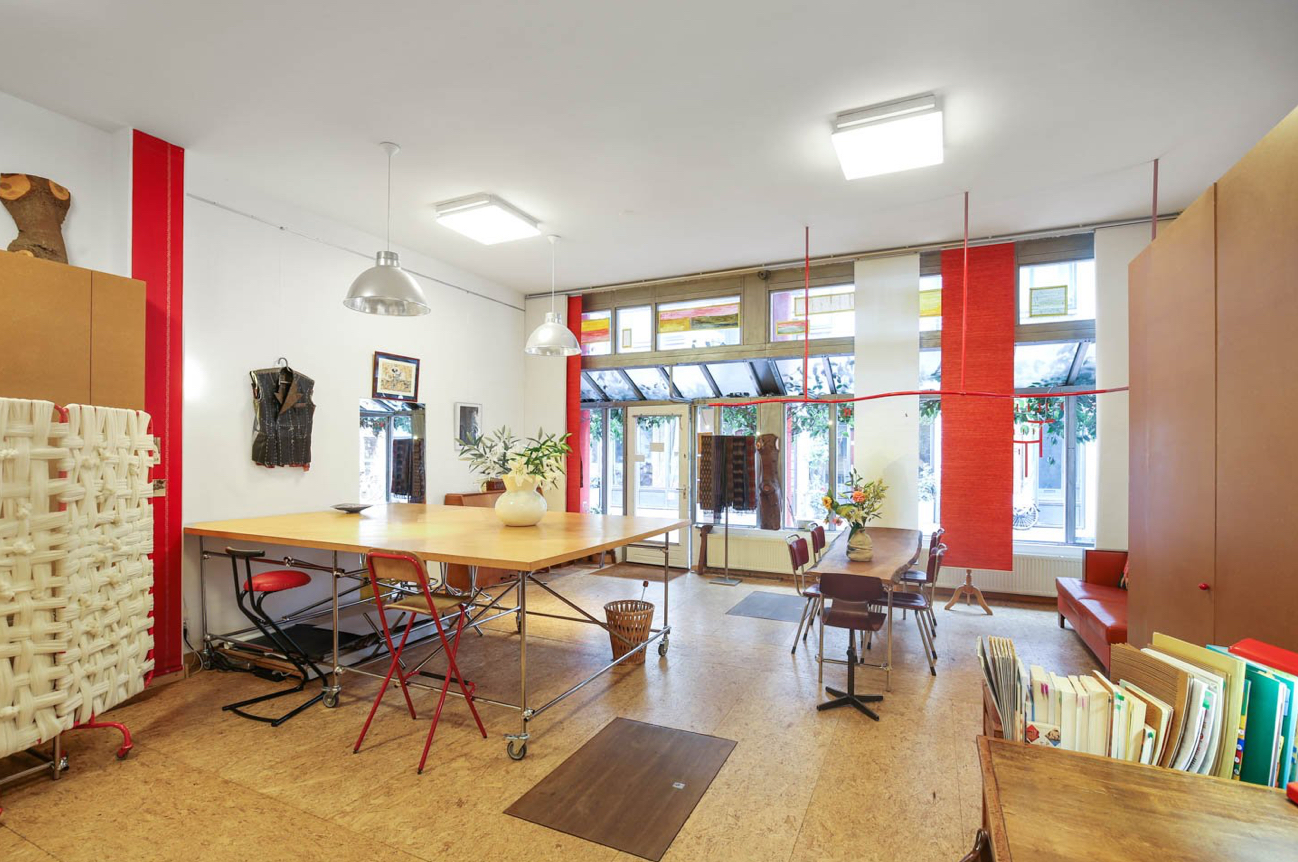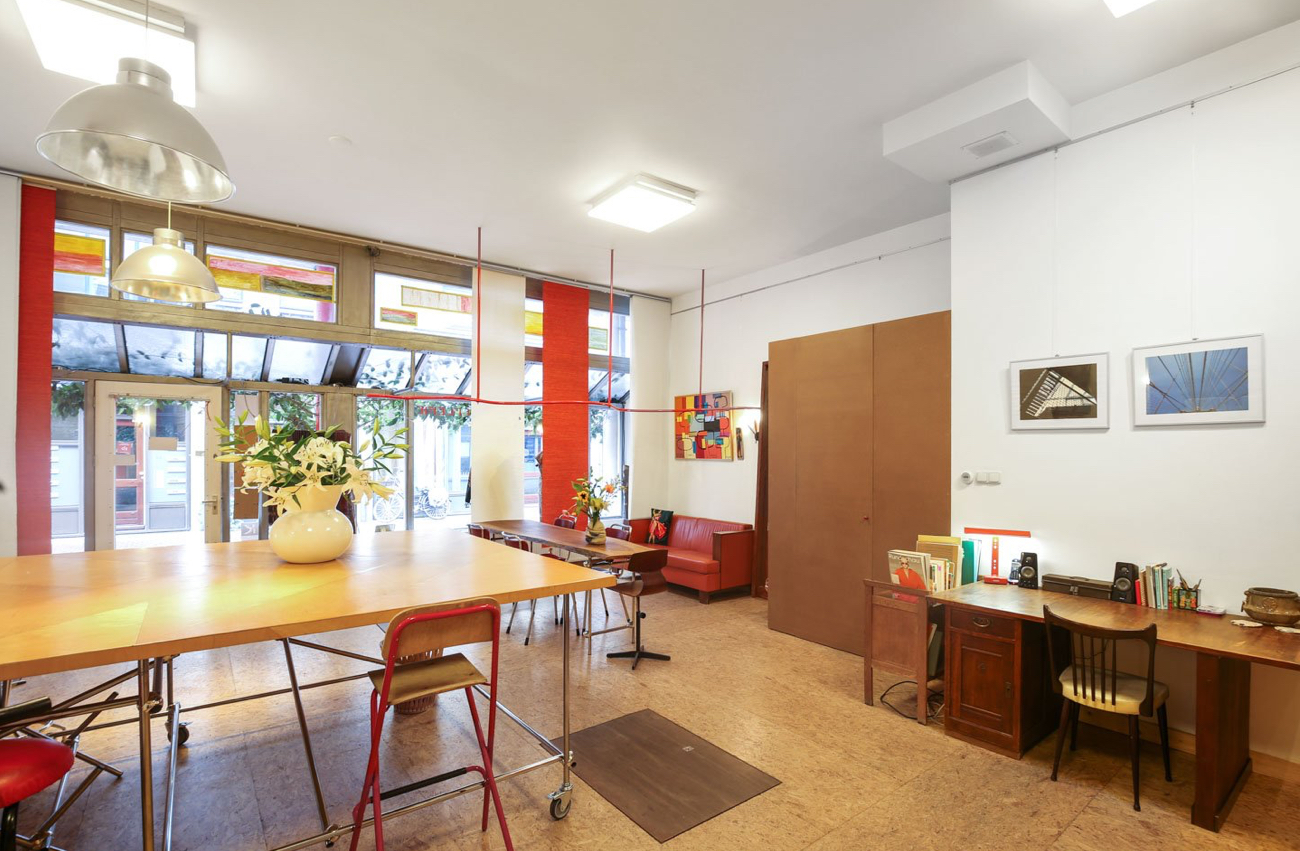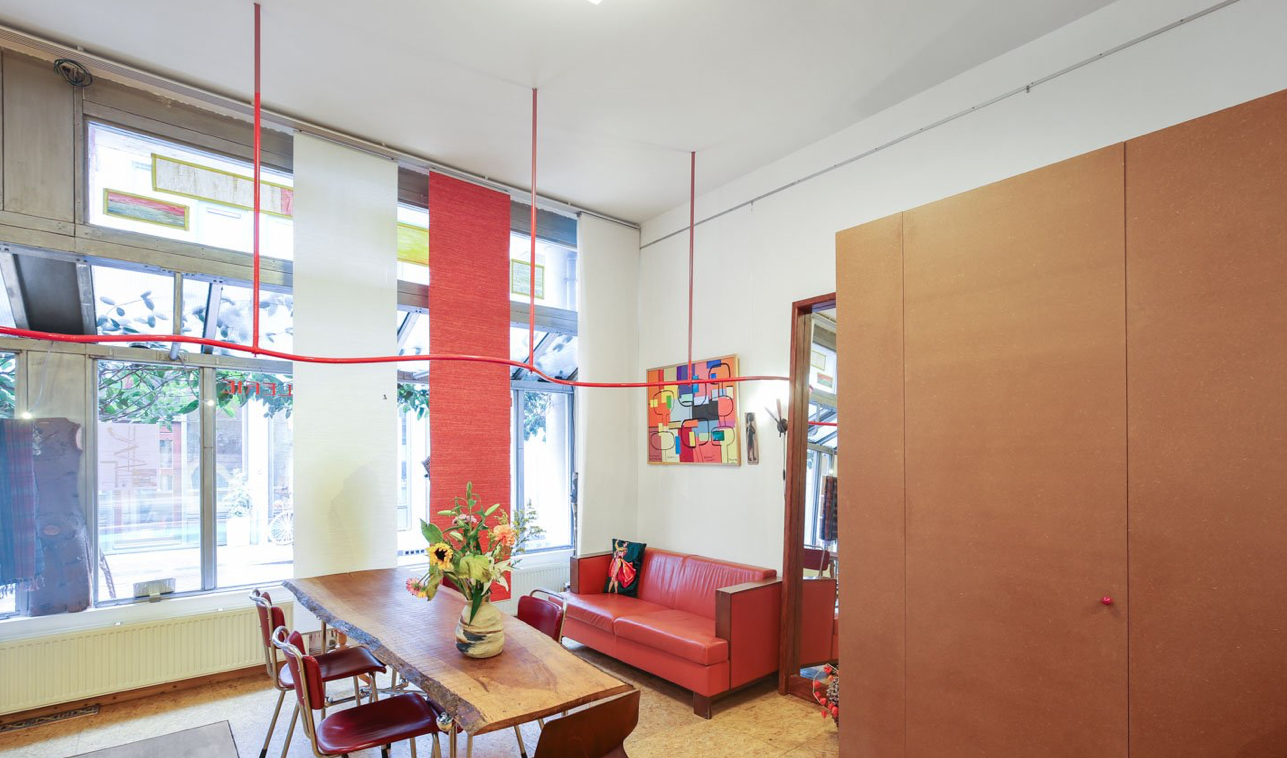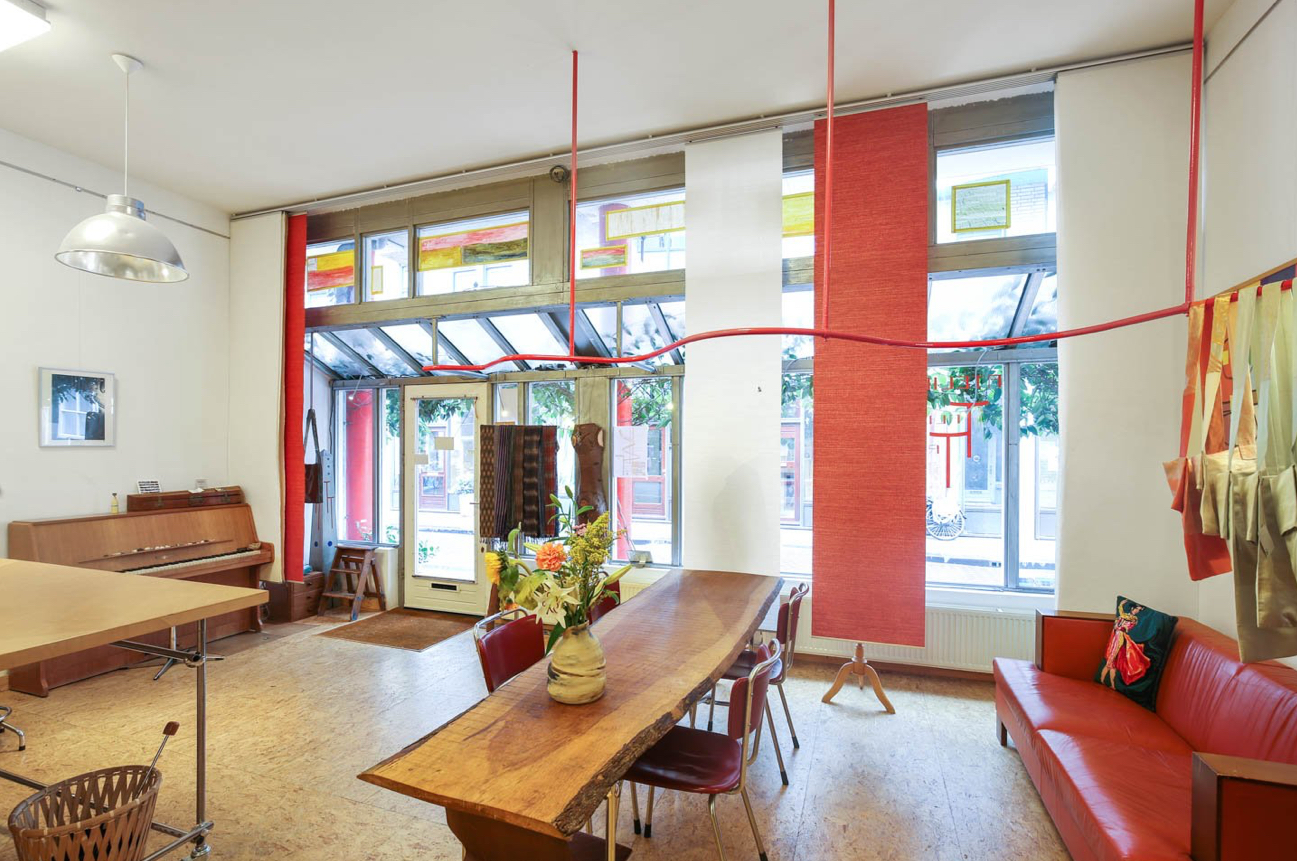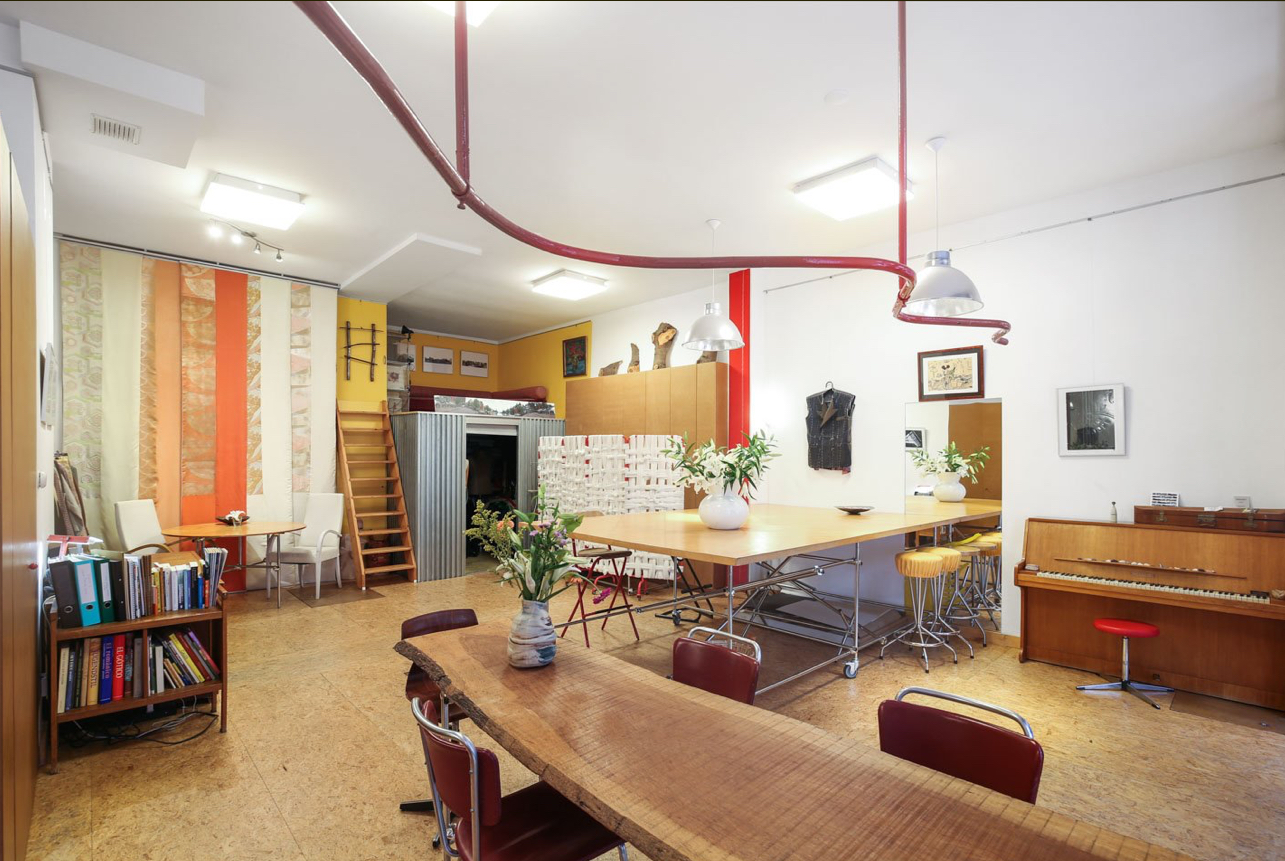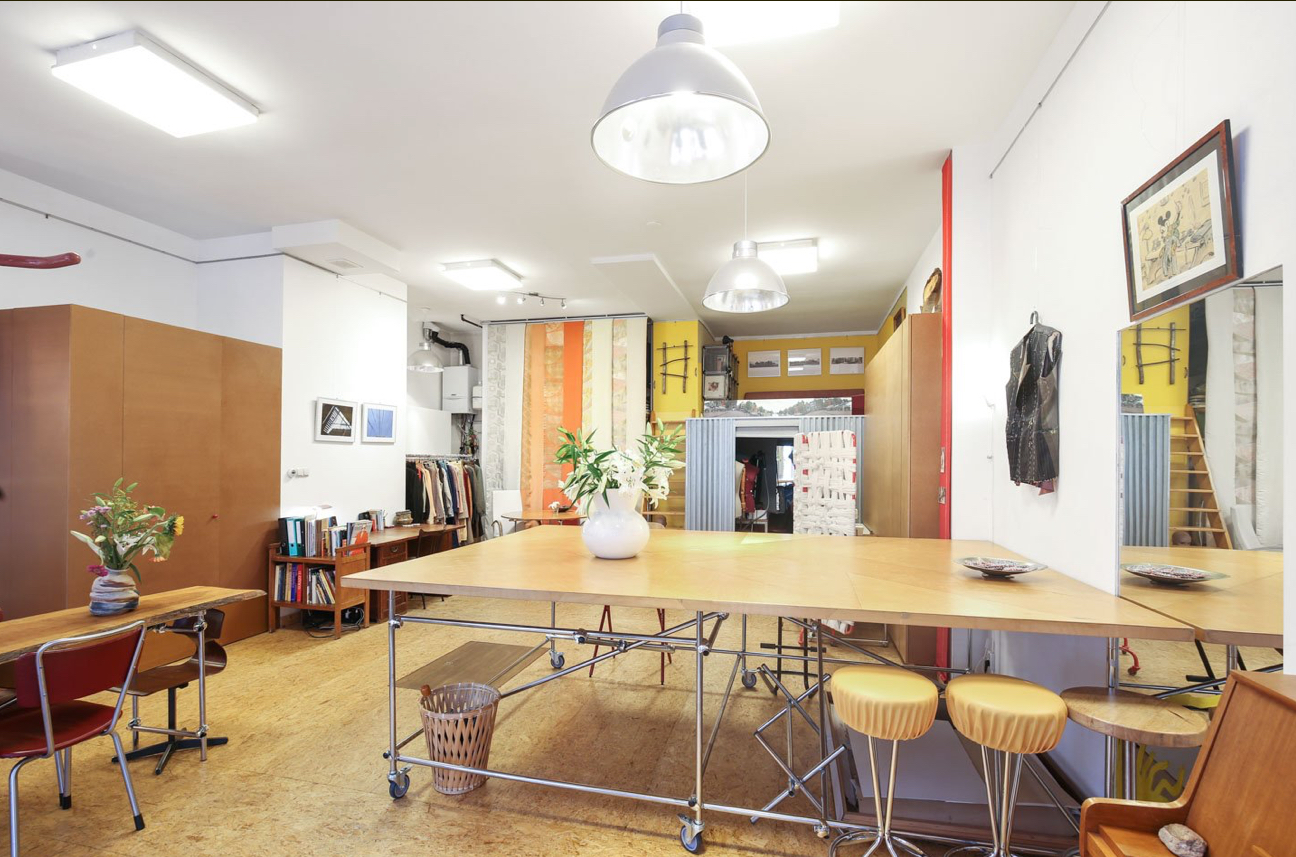 VIEUW SPACE