ADULTS: SEWING AND PATTERN DRAWING COURSE

If you wish to unleash your imagination and your unique style, I will guide you through the process.
We work from your own design or from existing designs. On the basis of a drawing, photo, etc., we investigate what kind of cut and materials we can use best and then we start to work with pattern drawing, sewing, fitting and finishing.
• When: Thursday or Friday from 18:30 till 20:00, or on Saturday from 12:00 till 13:30.
• Costs: €150 for 5 lessons (excluding material) (single lesson €35 per lesson).
• The groups are maximum 4 people.
• Some skill and sewing experience are required.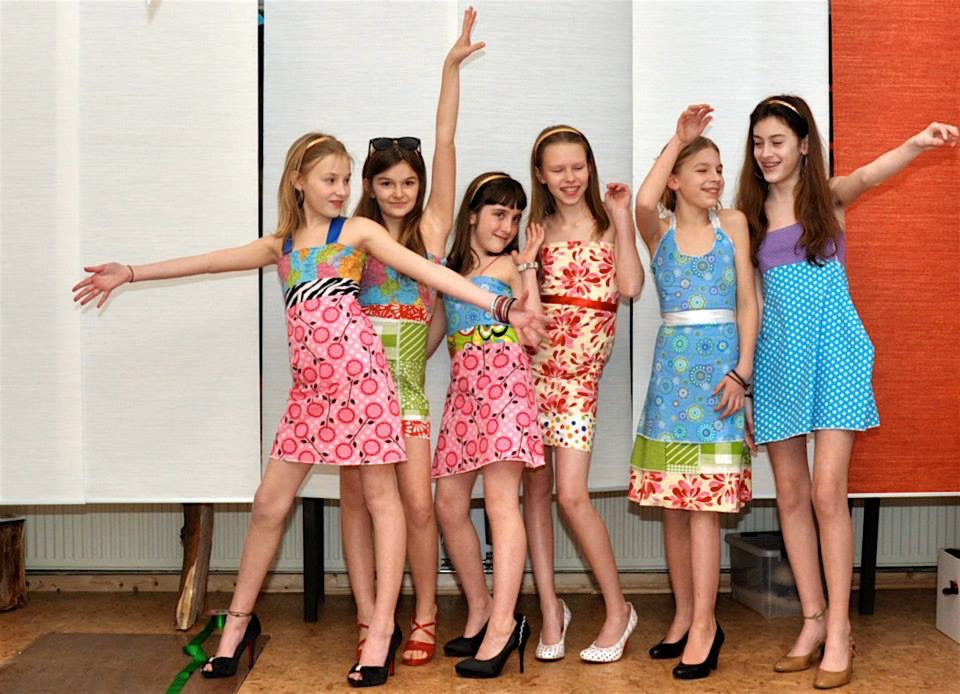 CHILDREN: MAKE YOUR OWN CLOTHES COURSE

Come to StudioPepaCanel for a nice sewing course, where you will be making your own clothes. At the end of the course you will go home with lots of new knowledge, and beautiful, unique, selfmade clothes!
We will:
• design
• work with the sewing machine
• learn about fabrics
• draw patterns
• work by hand
… and especially, learn how much fun it is to realize your ideas with your own hands!
• When: Wednesday or Friday from 15:30 till 17:00
• Costs: €125 for 5 lessons (excluding material).
This course may also be booked as a birthday party: the children will design and make an own clothe in a couple of hours! Price: depending on group size.
The groups are maximum 6 children.